Despite having clearly run down and killed Alex, and having the local police reccomend a whole series of charges, the grand jury has failed to indict Dana McCoomb after he killed Alex Motsenigos last year.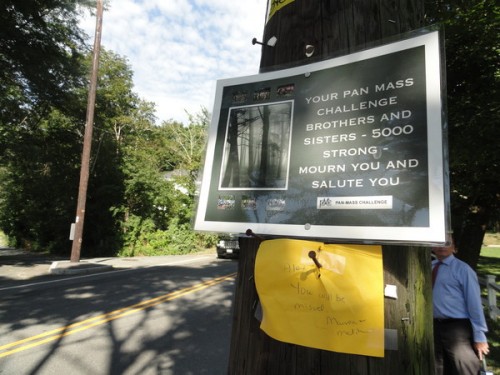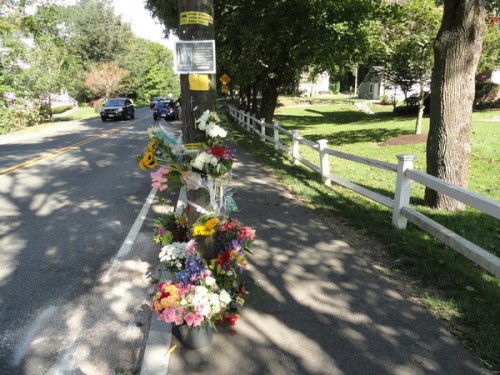 The grand jury is in on last August's fatal crash on Weston Road, and police are closing the case.

A statement from the Wellesley Police Department indicates that the case is now closed, and there are no further options to pursue criminal charges against the driver after the grand jury elected not to indict.

Police say they have spent three months investigating the crash, including a systematic reconstruction with trucking experts. Wellesley and State police, as well as the District Attorney's office believed there was probably cause to seek charges against the driver of the 18-wheeler.

A press release from the police department indicates police and the DA had brought forth charges motor vehicle homicide, precautions for the safety of other drivers, and unsafe passing of a bicycle. Over the course of several days of testimony and reports of witnesses, however, the grand jury elected not to indict.(via)
This guy ran down Alex, killed him, and DIDN'T STOP. The police suggested charges, and yet this grand jury still failed to indict him on any charges. What the fuck…the family has filed wrongful death charges against the driver.
?
Alexander Motsenigos, 41, of Wellesley was riding his bike on Weston Road August 24 when he was hit by an 18-wheel semi-tractor trailer dump truck. The truck did not stop and Motsenigos later died.

Police found the driver, 51-year-old Dana McCoomb, of East Wareham, two days later.

Wellesley police announced Monday that a Norfolk County Grand Jury refused to indict him.

Alex Motsenigos (Family photo)

According to the police report, McCoomb was driving the truck for his company at the time of the crash.  He told investigators he didn't believe he had struck Motsenigos with his truck.

The family announced Monday afternoon that they have filed a civil wrongful death lawsuit against McCoomb and his employer.

"Based on the evidence gathered by police, if the truck driver had even used basic care in operating the truck that struck Alex down, the accident would have been avoided and Alex would be alive today," Motsenigos's family said in a statement.(via)
This is an outrage, how blatant do you have to be in killing someone before you are held accountable? Perhaps if Dana McCoomb would have shot Alex we would be seeing justice. I fail to see the difference between killing someone with a big piece of metal (a truck), or a small one(a bullet). Alex is still dead, and this is still a tragedy.
More here, and here.