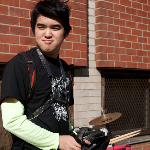 Greg Hum plays drums on his bike, organizes the annual Midnight Marathon Bike Ride, and shares stories and more on his personal blog, The Humble Cyclist. Tweet at him, bro: @thehum. 
____________________________________________________________________
Tonight, the Boston Cyclists Union is hosting their Second Annual Spring Kickoff Party. Here's the scoop from the Facebook event page:
———
Order tickets via Eventbrite: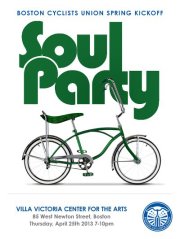 On Thursday, April 25 we're expecting over 300 guests at our second annual Spring Kickoff party and this year it's all about the soul of the bike movement. What brought you to where you are today? What got you so all-fired interested in making Boston the best biking city in the world? Where is all that fire coming from?
Be thinking about this as you enjoy free beer, free food, and Northern Soul you can really move to. You know we always throw a good party and this time we're hoping to pack this venue with people, but keep you're eyes here or on our Facebook page to hear about our special guests, DJs, beer donors, and food donors as they express their support for a Boston that's safe for everyone to mount a bike and ride, from 6 years old on up to 97.
If you come, you'll enjoy free beer from Cambridge Brewing Co. and Boston Beer Co., free food from El Pelon, M&M Ribs, Chow Thai and other awesome local businesses, and you can take a peek at some amazing bikes from Boston Classic Bikes.
You'll also have a chance to enter the raffle and win a new bike or other gear with a $750 gift certificate from Ashmont Cycles in Dorchester. Before and after a crazy short 15-minute presentation about what we've accomplished and the year ahead, join the Soul Dance Party with DJ Trislam and DJ Dandy Dan.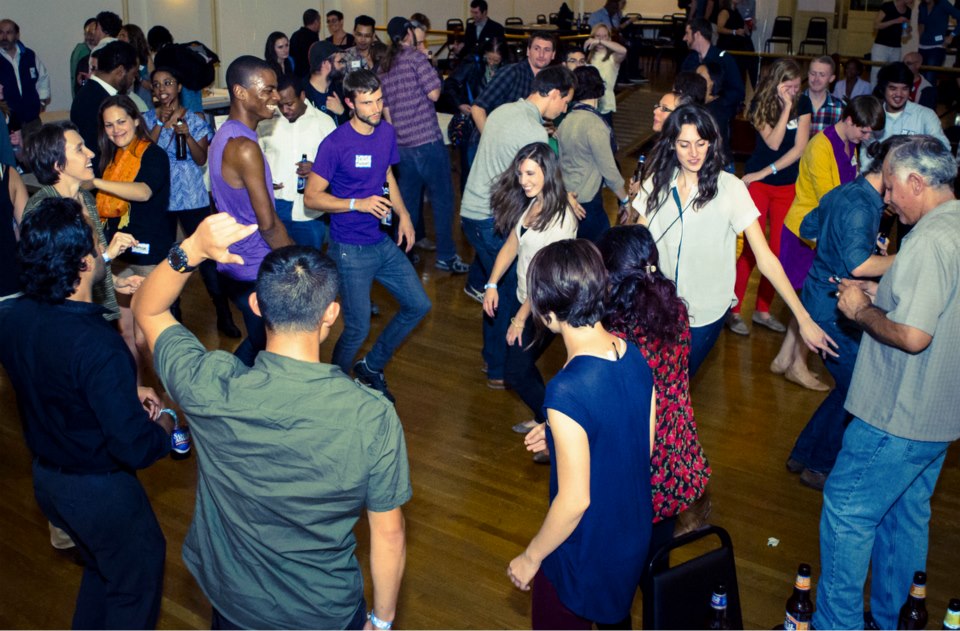 (Photo Source)
Please thank our fantastic event sponsors for supporting better biking in Boston:
Jason & Fischer Attorneys at Law
Ashmont Cycles
Buckle Farm
Cambridge Brewing Co.
El Pelon
M&M Ribs
Boston Beer Co.
Chow Thai Café
DuVine Cyling & Adventure
Flat Top Johnny's
Katalyst Kombucha
M&M Ribs
Noelle Janka Yoga
Nola's Fresh Foods
Sarah Freeman and Sam Sherwood
Siva Cycle
Spindrift Soda
Phi Tran, Bike Union Board president
Van Shabu & Bar
Zipcar
The event is free to all Union members over 21–if you are not yet a member or need to renew your membership, buying an Eventbrite ticket makes you a member! 
We hope to see you there!!!
Please note that this is a 21+ event. We apologize for any inconvenience this may cause to our members. Refunds for those under 21 are available by calling 617-620-1989—but our future events will be all ages and your membership will be good for entry to those for one year.
———
I'll be volunteering at the registration table from 7-8pm. Be sure to say hi or give me a high-five! I'll see you all there!
?
?